1969 Classic

Holiday Coupe







Originally a 400 G-Code V8 car, at the time of rebuild, the block was changed to an F-Code 455 cubic inch block with a 1969 date code.  The block utilizes the correct 400 heads, intake and carb, and still has the original M-21 transmission with the Hurst 442 shifter.  The correct 442 dual exhaust is also on the car.

This is a complete restoration from bottom to top, inside and out.  Although this is not a matching numbers car, it is a true 442.  the body has all original panels and is solid and laser straight.  The body was completely stripped and left with no remnants of the original paint.  All of the chrome and stainless is like brand new, including all the glass, emblems, and grilles.  The Olds rally wheels are also refinished.  A "Hurst Olds" type spoiler was also added.

The interior was also refinished, including door panels, headliner, seat covers, carpets, and dash.  Gage lenses are clear and all gages work correctly.  The steering wheel is in great shape and the center console has no signs of pitting or peeling. The original radio has been replaced with a Kenwood system with CD. The original AM radio has been purchased from the last owner, but there are no plans to install it at this time. Also, the trunk has been refinished and includes the mat, spare tire and jack
Owner:  Phil Wanchick - Mercer, PA

This page was last updated: February 4, 2014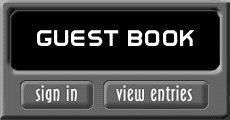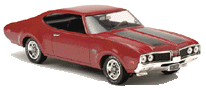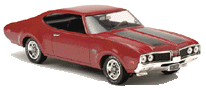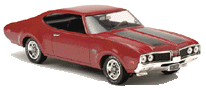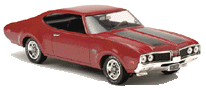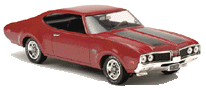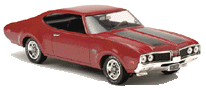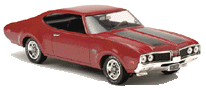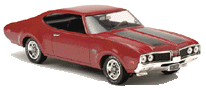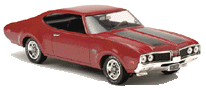 Please sign the guest book

and/or read current entries.